Why Choose Black Dog Pest Solutions UK Ltd?
Pests that endanger our health, contaminate our food and environment and damage our property must be controlled. However, it is essential that their control is carried out responsibly by people who are properly trained and competent.
Below are the Regulated Bodies that we are members of which shows that we follow strict guidelines and Codes of Practice while carrying out pest control and proofing.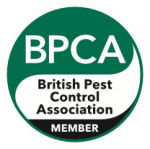 British Pest Control Association
Member Number M15/2242
Proof we're fit for the fight

Black Dog Pest Solutions UK Ltd is a member of the British Pest Control Association (BPCA) – the trade body for the pest management industry in the UK.Our members logo is earned and we're proud to display it because membership is a sign of professionalism and a mark of quality.

BPCA promotes best practice and being part of the organisation provides independent proof that we're committed to excellence in every part of our business.

We've been Full Servicing Members of BPCA since 2017.

What our BPCA membership means for our customers:

Membership is recognition of our expertise.

It shows we abide by industry Codes of Conduct and Practice and pass regular audits against British Standard EN 16636 – the benchmark of quality for pest management operators across Europe.

Membership also confirms that we're able to provide detailed advice on pest prevention measures and will carry out a proper survey before starting any work.

It's evidence that we protect staff, customers and members of the public through risk and COSHH assessments, it means we only employ technicians who meet or exceed the industry standard qualifications and shows that we're committed to Continuous Professional Development.

Being part of BPCA also confirms that we hold the proper insurances.

Our membership also gives us access to technical support, business guidance and help with documentation and legislation – which means we're always ahead of the game.

In short, it's independent affirmation that our customers will be protected professionally – and that we're fit for the fight!

You can always check our membership status at bpca.org.uk/check

Who are BPCA?

BPCA represents organisations with a professional interest in the management of public health pests to provide safe and healthy environments.

It's the role of the Association to: • Highlight the risks of inadequate control • Offer guidance in what to look for when searching for a pest control contractor • Provide general pest advice and guidance documentation • Provide advice on how to select an appropriate pest control professional.
---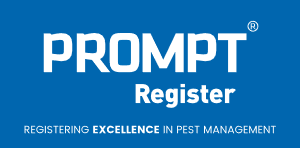 Basis Prompt Register
Member number PC/4933
The BASIS PROMPT Pest Controllers register is an industry initiative which provides independent proof that a pest controller has received proper professional training and has continued to update their expertise through Continuing Professional Development (CPD). As registration has to be renewed each year, members of the register will always be aware of the most up-to-date techniques, products and legal obligations.
Support for the BASIS PROMPT scheme has come from: the Chartered Institute of Environmental Health (CIEH), the Royal Environmental Health Institute of Scotland (REHIS), the Royal Society for Public Health (RSPH), the British Pest Control Association (BPCA), the National Pest Technicians Association (NPTA), the UK Pest Controllers Organisation (UKPCO) and the Sector Skills Council.
---

Guild of Master Mole Catchers
Member Number 910
As a Member of the Guild we uphold the highest possible standards of animal welfare, showing these remarkable creatures the greatest respect.  Working to a code of practice identifies a proficient stance to the task that has been requested, and when such a commission requires the removal of the existence of an animal then the best possible compassion and proficiency must be the principal concern.
Employing a proven working practice will provide a minimum standard for such a task and regulate to maintain those levels and provide a better service to both client and target species.
These simple points combine to create a workable practice that has been proven for use
Respect the mole at all times.
Before commencement of work make a full assessment of the area and consider the personal and /or risks to third parties or other non-target species.
Consider the use of the area/s and what type of mole trap would be beneficial and achieve the results to that location.
Only use good quality traps that are in good working order.
When using traps never leave them exposed, care should be taken to cover to avoid accidentally injuring non-target species or third parties and reduce tampering
Traps must be inspected once a day, however where risk assessment identifies, some multiple visits maybe required
Always record the quantity of traps used at a location.
Always remove all traps from a location if inspection is no longer to be made.
---